Cape Town Cartooning 101
(Beginner to Intermediate)

Do you have ideas but no drawing skills to create them? 
What if you could find a way to stop being 'all ideas and no pencil?
Cape Town cartooning workshops — wanting to be creative but not having an outlet is yucky. Sometimes you feel like a part of you is screaming to get loose, but you don't have the key to set it free.
If you could find a solution, it would be a huge relief. Your creative juices would start to flow again,  and with the ideas flooding through, you'd feel much better in all sorts of areas of your life.
Introducing: Cartooning 101 – beginner to intermediate cartooning classes 
No prior drawing skill is required.
I work with each individual at their own level and numbers are limited so that everyone gets the attention they need to progress.
What will you learn?
to use 'Speedies' to stop over-analysing and start creating
to 'decode' and copy favourite characters quickly and accurately
to springboard off styles you love and begin developing your own unique style
to identify what makes cartoon characters compelling and go on to create your own
to use anatomically accurate stickmen to bring your own characters to vivid life
What do I require of you?
A willingness to work consistently and experiment beyond your comfort zone.
A commitment to attend classes, plus 15-30 minutes of drawing per day in between.
A deposit to secure your place, and full payment at the start of the course.
Requirements: 
Exercise books and pencils are provided. Students to bring their own fine-liners and colours.
Tea / Coffee and Cake plus Course Notes & Homework Assignments provided.
Sessions:
8 sessions in total in a term
Days & Times: Thursday evenings, 6.30 – 8.30pm
Dates:
Starts Thursday August 4, 2016 and runs weekly for 8 weeks, finishing Thursday 22 September, 2016
Price:
R 1,600 for a course of 8 sessions
Email me on alison(at)alisonbeere.com to sign up, or for more details. I am always delighted to answer questions about the course :).
Still not sure? Need some input from past students?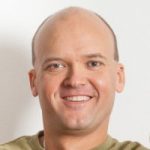 Craig Strachan — IT Professional & Photographer
I wanted to try something different and to become better at drawing, and I have definitely got what I wanted, as well as a some foundational tools that I can work on to get even better.
The course was great. I liked the balance between "teaching" and Alison just being there to comment on our work and make suggestions as we drew – the mentorship aspect.
I would recommend the course to anybody that wants to have some fun and is willing to take a few chances.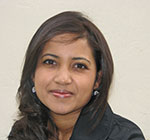 Bacsha Fakier – Property analyst
I was hoping to find a hobby that requires very little capital outlay, is relaxing, creatively expressive, can be carried out anywhere, doesn't require loads of preparation and is ideal for all ages and fitness levels. I expected to leave with a new skill that I was proud of, and I did!
It was a very safe space. Alison identified unique drawing traits in each of us from early on. She is accommodating, engaged, and encouraging and genuinely seems to enjoy seeing each person's work develop and their characters become a unique production.
My kids are my biggest fans. We have drawing nights every so often where we just chill with our pencils and drawing books, I love this added dimension of quality time during the humdrum of the after school / after work weekday routine.
I go everywhere with my pencil these days! Like having a mini super power – the ability to escape quickly, relax, produce a small drawing, then go back to real life.
I found it incredibly therapeutic to hand over the reins to my 'right brain' – I'd say this course is great for control freaks, among a wide range of others!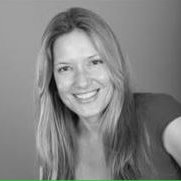 Lisa Cohen — Business Analyst
Initially I wondered whether I would be able to "draw" which made me a little nervous, but The obvious progression of my skill in each class reassured me. Each week the concepts built beautifully on the previous one's. I wanted to learn how to draw in a cartoony kind of way as I never have done any kind of drawing and I definitely made huge progress.
Alison is very easy to talk to and was extremely patient and helpful when you have questions or can't get something right. She delivers the course in a confident and creative way and is charismatic, encouraging and helpful.
I really loved the course and feel sad on Thursday evenings when I have nowhere to go, it feels like something is missing. I would recommend it t anyone and everyone wanting to try something different.